Executive Search
Proactive research is the core process for Qvist Search in any headhunting task when we find the market's best candidates for our clients . Our cliens.
OUR COURAGE, VISION, CREATIVITY AND ANALYTICAL APPROACH ARE READY TO SOLVE THE TASKS.
BEST-IN-CLASS IN SUPPLIER PERFORMANCE FOR SMALL AND MEDIUM-SIZED COMPANIES
BEST-IN-CLASS IN NET PROMOTER SCORE (NPS) IN THE COMPARISON GROUP, 100% OF CUSTOMERS WOULD RECOMMEND QVIST SEARCH
TOP 3 IN SUPPLIER PERFORMANCE ON THE TOP LIST, CANDIDATE SKILLS AND PERFORMANCE, AND IN NET PROMOTER SCORE (NPS)
We specialise in: boards, top managers, function managers and specialists of any kind. 
Particularly technologically based companies with a commercial dimension are our primary home field - but we are attracted by complexities of all kinds.
Approach
Qvist Search creates true value for both customers and candidates because we focus on long-term employment. Therefore, we have developed our own headhunting concept, where we act as the customer's representative towards the candidate.
Priority
We start with the candidates' true job motivation and ambitions - matched with the clients' corporate culture. This naturally entails a slightly greater consumption of time, but in our experience it is an extremely effective method for finding the right match.
STRUCTURE
The concept builds on a match between company culture, generic skills and real job motivation, which will be considered the decisive factors for finding the unique candidate.
Service
What we can do for you
Qvist Search acts as sparring partner during the entire recruitment process. Our clients value our deep and broad insight, knowledge and experience throughout the entire value chain, from visions to strategies to the operational. We can also act as a facilitator for the strategic process.
Clear communication
Always objective advice on method selection, for the individual recruitment task.
Confidentiality
We always prioritize discretion and confidentiality at the top of the process. For both company and candidate.
Innovative
Visionary with an analytical approach and strong creativity
Facilitating strategy
We deliver insightful recommendations and facilitate strategy.
01
Coverage
Personal Meeting.
Objective advice on the choice of method for the task.
Objective advice on the choice of method for the task.in cooperation with the company. 
Covering additional competencies, e.g. technological knowledge.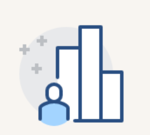 02
Research
Identification of relevant companies, current and former employees.
Collection of candidate data, through various databases and own network.
Evaluation and assessment of candidates, for relevance and suitability for the position at hand.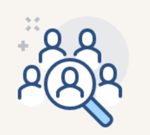 03
Contact
Discreet and confidential contact with selected candidates, to clarify motivation and skills.
Ongoing evaluation of candidates based on CV with feedback.
Interview for general motivation screening, before the candidate gets exact information about the position and company.

04
Interview
Personal interview at QS after prior personality test, CV and interview about position profile
After interest and consent, candidates are forwarded for an interview with the company.
The company selects candidates for presentation together with QS.
Selection of candidate

05
Follow up
After 2-3 months of employment, QS follows up the onboarding process.
Here, the performance of the job profile and the candidate's function are covered.
Possibility of facilitating strategy and sparring for the onboarding process.
Until next time.